21 Aug

CIL Forward Finishes This Sunday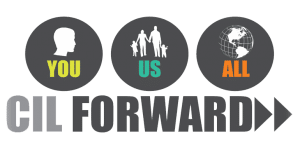 On Sunday, CIL Forward finishes with with Forward 104, which takes place at 9:00 a.m. in the "Living Room."
Forward 104 is the last class of CIL Forward, and a favorite of attenders! You'll learn what your Motivational Gift is, and how to apply it. The class is Sunday at 9 a.m., at the Living Room.
All are welcomed this Sunday!
Forward 101, 102, 103 and 104 will be offered again in November.