16 Oct

CIL Forward in November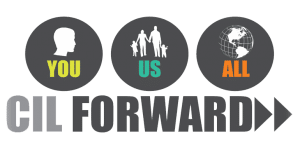 CIL Forward exists so that every person in our church has heard our vision, understands the gospel, is in relationship with Christ and is engaging in ministry.
CIL Forward is a series of four sessions.
The first meeting, Forward 101 will take place Sunday, November 3 at 5:00 p.m. and will be taught by Pastor Aaron.
Subsequent meetings will take place during the 9:00 a.m. services on Sunday morning.
Forward 102 – The second Sunday of November (11.10.13)
Forward 103 – The third Sunday of November (11.17.13)
Forward 104 – The fourth Sunday of November (11.24.13)
For more details, pick up a brochure about CIL Forward at the Communication Center, or contact the church office